Malga Lessinia.
Flavors, stories, and landscapes.
Cuisine and family hospitality in the heart of the high pastures of Lessinia.
Malga Lessinia is a refuge located in the Lessinia Natural Park at an altitude of 1,616 meters. This ancient building, constructed in 1915 as a barracks for border guards during World War I, has been transformed into a mountain hut where you can seek shelter and enjoy extraordinary views of the high pastures.
Book a table in Malga Lessinia
Simple dishes that tell the story of the region.
A drink at high altitude after a hike?
The surrounding landscape and the Trenches of the WWI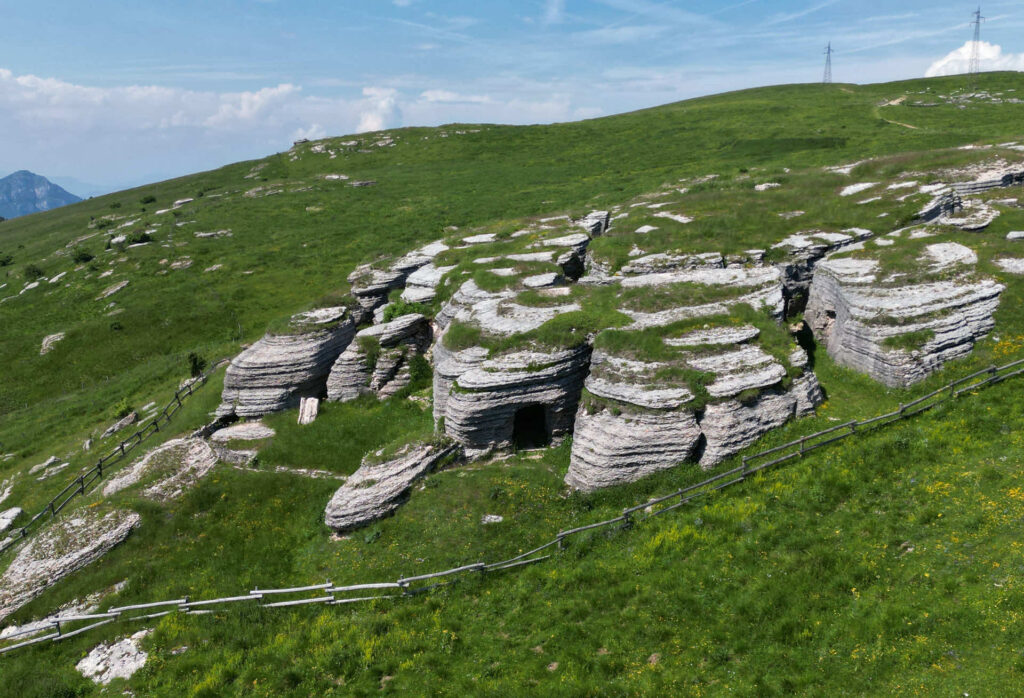 "Malga Lessinia is a reference point for hikers, bikers, and mountain enthusiasts..."